Troubleshooting & Service Calls
Vancouver Electrician – fast and efficient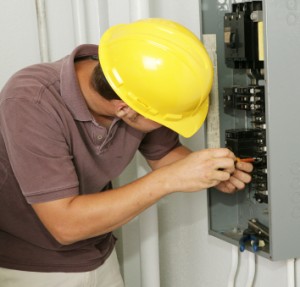 Are you having trouble with your lights or plug-ins? Is the hair dryer tripping your bathroom circuit? Did the dog chew through the electrical cord for the Christmas lights? Are there switches for your hallway lights that have never worked right and you are tired of walking to the other end of the hallway to flip the switch? Or worse, maybe there was an outlet that almost caught fire last night, and you are concerned that it may not be safe? We can handle that for you!
Our certified residential Journeymen are state licensed and can take care of those problems that trouble you, and in a fast and efficient manner. We will look at the problem, determine the cause, and recommend a solution that will fix the problem and be safe and up to code. Trust us with the safety of your home, and we will make sure you are taken care of.
Click in the box on the right to be connected to your service solution!
Ask Us! We Can Help!
Find and Repair Loose Wires and Shorts in Your Home
Identify and Repair Electrical Fire Hazards
Install New Outlets Anywhere in Your Home
Install Light Fixtures and Ceiling Fans in High Ceilings
Design and Install Landscape Lighting
Install Recessed Lights with No Messy Drywall Damage
Protect Your Home from Lightning and Power Surges
Label Confusing Electrical Panels
Cleanup Messy Wiring in Attics, Basements, and Crawl Spaces
Install New Circuits for Hot Tubs, A/C Units, and More
Center Chandeliers and Other Fixtures
Upgrade Your Old Panel and Meter
Install Life Saving Smoke Detectors in Your Home
Install New Security Lights Around Your Home
Protect Your Family & meet electrical code by Installing GFCI Outlets
If you are looking for a Licensed Electrical Contractor and professional Electrician in the Vancouver WA, Camas WA, Washougal WA, or Battleground WA area, please call us today at 360-260-4814 or complete our online service request.